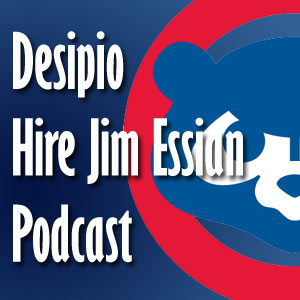 The podcast has a new (shorter) name, and it's back on a new network.  The new home is Blog Talk Radio which is a lot easier to use, even if it sounds like Andy's in a cave and Kermit is using a can and a string.
After a long hiatus, the dopes talk about the early season, the mess that is the Cubs' bullpen, what to do to improve Wrigley Field and how to free Bruce Miles.
Check out our new sponsor after the jump.
The Desipio – Hire Jim Essian Podcast is proudly brought to you by:
[Youtube:http://www.youtube.com/watch?v=WPkMUU9tUqk&feature=player_embedded]