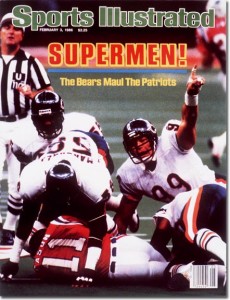 In case you've forgotten (and let's be honest, nobody has forgotten) the Super Bowl champion Bears of 1985 had the most dominant defense of all time.
They gave up ten points in three playoff games, and Tony Eason, Phil Simms and Dieter Brock still wake up screaming.  Steve Grogan just listens to his neck crack.
Thankfully, our good friends at You Tube have a little video reminder of just how awesome it was to see that defense in action.
[Youtube:http://www.youtube.com/watch?v=8elrk9pJudQ]