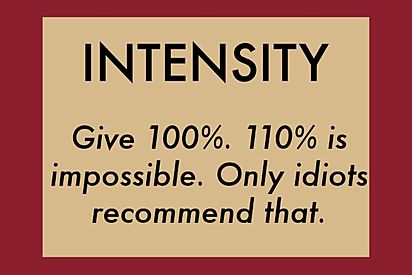 I'm not what you would call an optimist by nature.  I'm also not what you'd call hygenic, but that's really neither here nor there.
But I have got to tell you, recent moves by the Chicago Cubs have got me thinking that as Ron Santo used to bellow at odd times, THIS IS THE YEAR!
There's no mistaking that the Cubs went off the rails after the 2008 collapse against the Dodgers and they got rid of their grit.  Trading Mark DeRosa was inexcusable.  Letting Kerry Wood leave town was incalculably wrong.  Replacing them on the payroll with Milton Bradley was fool-hearty.
Things got bad.  They got so bad that Lou Piniella may or may have not slowly poisoned his own mother just to have an excuse to leave.  (I've heard it both ways.)
But recent events have me thinking that this Cubs organization GETS IT!  They understand that in order to achieve true greatness you need to understand three things.
1) You need to get gritty, dirt dog, hard working players.  Doesn't matter if they are any good.  Just as long as they look like they're trying really hard.
2) When you want to EMPHASIZE something you CAPITALIZE THE SHIT OUT OF IT!  See, it works.  Now look at the Cubs ticket ads.  Not a single sissy lowercase letter on the damned thing.  Holy shit, Wally Hayward knows his shit.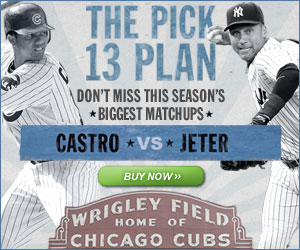 3) You have got to be MOTIVATED to be a WINNER.
So, the Cubs have brought in winners.  Guys like Reed Johnson, Kerry Wood, Augie Ojeda, Todd Wellemeyer, and, of course, Braden Looper.  Did you know Braden Looper won 14 games in 2009?  Of course you did.  He was so good that he took all of 2010 off, not because nobody wanted him (the guy is a WINNER who wouldn't want him?) but because he wanted to reflect on how awesome he was in 2009.
They got Matt Garza, Carlos Pena and Fernando Perez because in recent years they have been WINNERS at Tampa Bay.  They brought back guys that had left the organization to work on the Failed Cubs Prospects Work Farm and Halfway House that Andy MacPhail runs in Maryland, because Lou (Don't call me Luis, Luis is for LOSERS) Montanez and Scott Moore are finally ready to WIN.
Spring Training starts in 17 days and I can't wait.  Wow, this going to be great.
But you know what really has me sold on these Cubs?
They're bringing in a guy as their WINNING CONSULTANT to work with the players, coaches, front office guys, and the dumbass who threw his hot dogs away and couldn't hose down the bathrooms correctly.
The Cubs are going to be the first big league team to buy into the Ron Swanson Pyramid of Greatness.
They can't be stopped now.