On Tuesday morning, Phil Rogers went through the Cubs roster and mapped out who they could trade and why.  It was predictably terrible and demanded mocking.  It's Friday and I'm just now getting around to it.  I needed to pace myself.
Let's not waste any more time.
Before we get started (you see I didn't take my "let's not waste any more time" thing seriously), why do they call it "morning Phil?"  I mean, I know this thing posts in the morning, but is it supposed to be a pun?  I prefer "Phil of shit" myself.  Or "Had your fill of Phil?"  If you want a food pun you could just go with "Philawful."  Honestly, any of these are better than "Your morning Phil."
Talking baseball while lamenting a Williams sister-less Week 2 of Wimbledon: 1. If you love a good trade rumor, the next month is for you.
I can just image Phil has a lot of insight into tennis.  He gets paid to write about baseball and he knows nothing about it, imagine the kind of shit he says about sports he's not paid to cover.
"I love tennis, we used to play the kind with the high net and the birdies."
"My favorite tennisist of all time was Billy Jean King.  He was great before he got that sex change."
The deadline for non-waiver moves is a little more than a month away, which means it is open season in the clubhouses of teams such as the Chicago Cubs, who have fallen out of playoff contention.
I'm glad he referenced them as the "Chicago Cubs" or I'd have had no idea what he was talking about.  Also, bold move to declare them out of playoff contention, since they actually fell out in April, and he wrote this on June 28.  And to say they "fell out" is putting it mildly, they hit the ground like Michelle Duggar's uterus after baby 21.  (Yes, a Duggar joke, only three years too late!)
Pitcher Matt Garza and his teammates will try not to think about it too much.

"If my name gets called, it gets called,'' Garza said after beating Colorado 7-3 on Monday. "It's not like it will be the first. I hope it (would) be the last.''
Garza, of course, has been traded twice so far in his young career.  The Twins traded him to Tampa for Delmon Young and the Cubs traded future Hall of Famer Sam Fuld for him this past offseason.  But what I'm most interested in is what word Phil changed and put (would) in place of?
Lets' say Garza said, "It's not like it will be the first.  I hope it will be the last."  That seems the most likely.  Basically Garza is saying, "I've been traded before and I hope I get traded again out of this shitbox."  I can't blame him.  Sorry Matt, it's not going to happen.  You're stuck in Hell with the rest of us for a good, long while.
Here's a look at guys the Cubs could trade, listed in order of the likelihood of a deal:

*Carlos Pena: The first baseman has been one of baseball's best home run hitters the last two months, and could offer a short-term upgrade for several contenders, including the Angels and the Diamondbacks. The White Sox could use him, but only if they got the Cubs to take Adam Dunn (say in a package that included Alfonso Soriano or Carlos Zambrano), which seems too problematic to happen. The Cubs, who have highly productive Iowa first baseman Bryan LaHair in the wings, would do well merely unloading the $5 million deferred that they owe Pena.
Holy shit.  There are so many wrong things here I don't know where to start.
He wants the Cubs to trade Carlos Pena and Alfonso Soriano or Carlos Zambrano for Adam Dunn?  And he also thinks the Sox would want to do this?  Whoever has been substituting Phil's Coffeemate with paint thinner either needs to stop, or up the dosage.
Of the four players Phil listed, Dunn isn't just the worst, he's the worst by a lot.  And his contract is three years longer than Pena's, two years longer than Zambrano's and only a year shorter than Soriano's.  Plus, this is his "cheap" year.  He's getting $11 million now, and over the next three years he gets $14 million then two years of $15 million.  And he can't play first or left.  Folks, this is the kind of deep thinking that the Chicago Tribune is getting out of their "national baseball writer."  Sweet Jesus.
"Highly productive Iowa first baseman Bryan LaHair?"  Yes, Bryan LaHair is ripping up the Pacific Coast League with a 1.132 OPS.  You know who else has ripped up the PCL this year?  Luis Montanez (1.002 OPS), Brad Snyder (.913) and Bobby Scales (.959).  That success really translates to big league production.  Apparently the Japanese agree with Phil though, since they bought Bobby out of his contract to go fight ham with Micah Hoffpauir this week.  By all means, bring up Bryan LaHair!  He's almost as good as Hoffpauir was!
*Ryan Dempster: He's not a front-of-the-rotation guy but he's a reliable six-inning pitcher, which could put him on the radar for the Yankees and Red Sox, among others. His value could be increased by his having a $14 million player option for 2012, which he's expected to exercise. Toronto, whose rotation has disappointed, could be interested in having a veteran Canadian to build around. The question is whether the Cubs would part with a guy they've loved.
Wait, what?  Which of these things is wrong?
Dempster is a "reliable six-inning pitcher"?  He's made it to the sixth in 12 of his 18 starts.  I guess that passes for "reliable."  He also has the highest first inning ERA in the big leagues (9.35…seriously), and his overall ERA is a slovenly 4.99, but it's really bad when he's not pitching at Wrigley (6.86) and he averages barely five innings per start on the road.
He's "on the radar for the Yankees and Red Sox?"  If he is, it also triggers a fog horn and big "AVOID, AVOID, AVOID" notice on the screen.  Mercifully he didn't pitch in Boston, but he did face the Yankees, and the eight hits and six walks he allowed in five innings were really impressive.
"His value could be increased by his having a $14 million player option for 2012, which he's expected to exercise."  How could that possibly increase his value?  He's not a $12 million pitcher, if anything you're stuck with him for that money, it should make his value less.  Doesn't he ever watch Dempster pitch?  Yes, he was awesome on Wednesday night against the Giants, and that awesomeness would have been more impressive if the Cubs bullpen hadn't reminded us all the next day how terrible the Giants offense is by no-hitting them for 10 and a third innings.
"Toronto, whose rotation has disappointed, could be interested in having a veteran Canadian to build around."  They'd be far better off rebuilding around this veteran Canadian: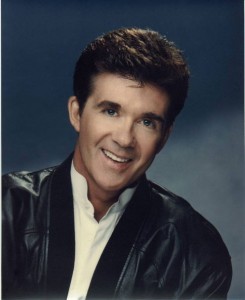 "The question is whether the Cubs would part with a guy they've loved?"  Ugh.  Let's keep him forever!  Why not?  He's an awesome guy.  He does impressions!  He pulls coins out of Carlos Marmol's huge ears!  He can pour milk into a rolled up newspaper!  Just ugh.
*Aramis Ramirez:  I asked a good baseball guy who the Cubs have that would appeal to a contender, and Ramirez was the first name on his list.
He was probably the only player on the list.  Of course he could help a contender.  He's fucking good.  Just because Bob Brenly has a stick up his ass about his defense doesn't make E-ramis not good.  Brenly thinks Craig Counsell is good.  Not all of Bob's thoughts are pearls.
He's hitting again, and outside the AL East there's a shortage of productive third basemen.
It's true.  The Tigers and White Sox are both playing without third basemen they are so scarce.  Ground balls just roll right on through to left field.  You know, kind of like how they do by E-ramis, am I right Bob?  High five!
The guy who homered twice and played a solid third on Monday could help the Cardinals and Brewers, along with the Mariners and Angels.
Well, they're not trading him to the Cardinals because if they did that I'd have to kill myself.  The Brewers have no prospects to trade.  But hey, now that Casey McGehee is terrible again, maybe the Cubs could get him back?  As for the Mariners and Angels, I'm not sure, they play games late at night and I get sleepy.
Ramirez would be tricky to deal because he has a full no-trade, which could cause him to want a team dealing for him to guarantee his club option for 2012.
Yes, "very tricky."  You have to write his name right next to "Pay to the order of" and figure out how much it's gonna take for him to waive the n0-trade and the guarantee.  Probably not that much since he knows he's not getting that club option money anyway.
*Carlos Zambrano: When Big Z faced the White Sox eight days ago, he threw 14 pitches that were clocked at 94-95, and he worked like a mature professional. He followed that outing up with seven strong innings at Kansas City, giving him five runs allowed in 15 innings against lineups that included designated hitters. There will be significant trade interest in him if he keeps this up for another two or three spins around the rotation. His contract is an issue, for sure, but he's potentially tradable [sic] unless he wants to use his no-trade to somehow guarantee his vesting option for 2013.
As you know, Zambrano ruined his trade value yesterday by intentionally throwing out his back and then going to a softball game and underhanding a ceremonial first pitch.  Selfish son of a bitch.  You know, other than the fact anyone with a brain didn't think going to an already scheduled event was a big deal.  Zambrano only has next year on his contract (his option for 2013 isn't going to vest), and I find him entertaining, so I don't care if they trade him.  Unless he starts doing a Harry Caray impression, then he's gone.
*Geovany Soto: He's solid behind the plate — his caught-stealing percentage of 35 is the best in the NL — but has been a disappointment offensively. He could be in play because Welington Castillo continues to look like a future regular at Iowa (.313, 11 homers, 27 RBIs and a .999 OPS in 36 games) and Soto is about to become an expensive proposition.
I just have this nagging feeling that the reason Soto has good years and bad ones is that he's not really all that good.  The good years could well be the flukes, not the bad ones.  Or maybe he just needs to start smoking weed again?  It's worth a shot.
*Sean Marshall: There's not a team in the majors that wouldn't want to add him to its bullpen, but Hendry would have to be blown away to deal him.
Yes, why would you maximize the value of a one-inning, non-closing relief pitcher.  Lunacy!  He is untouchable!  Here's my "untouchable Cubs list"
1. Starlin Castro — He's young and he's teh awesomes!
2. Mike Quade — He's just so hairless.  I don't think I could touch him.
3. Sean Marshall — Three out lefties do not grow on trees!  They do however hang out at Home Depot every morning hoping Ruben Amaro Jr. will pull up in a pickup and hire them for the day.
*Kerry Wood: He helped the Yankees down the stretch last year and could similarly interest contenders if he comes back strong from his bout with multiple blisters on his throwing hand.
Multiple blisters?  Good lord, Kerry, either buy some Jergens, or get Sarah to do that for you.
And how much of a dick move would it be to sign a guy for cheap because he wants to play only for you, and then trade him?  The team won't trade Dempster because he's their irreplaceable party clown, but they'd trade Kerry?  I don't think so, Phildo.
*Reed Johnson: He has been a top reserve this season, playing well in spring training to earn a job and then continuing to hit. The return wouldn't be huge but moving Johnson would make it easier to get playing time for prospects, although maybe a tick tougher for Mike Quade's team to win.
If trading Reed makes it harder for your team to win, you need to trade him because you must be bereft of other talent.
A big problem with any of these scenarios is it is left to lame-duck GM Hendry to execute the trades. He will put aside his own interests and make moves to the best of his ability, trying to put the Cubs in the best possible position for the future, but he's in a horribly awkward position dealing with rival executives who know he's on the way out.
By all means, if you intend on firing Jim, please let him make the deadline trades.  Makes sense to me.
Ugh.