The Cubs equipment truck is on its way to Mesa, which can mean only one thing…hijack that puppy and get all the clean jock straps you can stuff in your shorts!  No, wait, it means Spring Training is on the way.  You know what else says that?  A fucking calendar.  But it's so much more fun to take a picture of an Allied Van Lines truck and post that.
This is going to be a fascinating spring for the Cubs.  They have more burning questions than a Ryan Braun doctor visit.
Let's look at a few of them.
Bryan LaHair is going to play first base.  He ripped it up in AAA last year, so that means he's going to be teh awesomes, right?
LaHair's numbers at Des Moines were ridiculous last season.  He hit .331, posted a .405 on base average, slugged .664, had an OPS of 1.070, and hit 38 homers and drove in 109 runs in only 129 games.  So the guy can't miss, right?
Check out these numbers:
.362 average, .393 on base, .752 slug, 1.145 slg, 25 hr, 100 RBI in only 71 games.  71!
.353 average, .424 oba, .652 slg, 1.076 ops, 26 hr, 109 RBI in 110 games.
.362 average, .410 oba, .563 slg, .973 ops, 9 hr, 43 RBI in 55 games.
.320 average, .415 oba, .499 slg, .914 ops, 15 hr, 59 RBI, 121 games.
Good Lord!  Those numbers are awesome.  How cool would it be if the Cubs had all of those guys?
Oh, wait.  They did.  Those numbers in order belong to:
Micah Hoffpauir, Iowa, 2008
Geovany Soto, Iowa, 2007
Felix Pie, Iowa, 2007
Bobby Scales, Iowa, 2008
The elevation of Des Moines is 950 feet, that's not exactly Denver or Colorado Springs.  The outfield fences are not, as I supposed, 210 down the lines and 215 to center.  The only good explanation for why three lousy and one average player put up those ridiculous numbers has to be shitty pitching.  Has to be.  Either that or there's winstrol in the water system there.  (That would explain why most ladies in Iowa look like this:)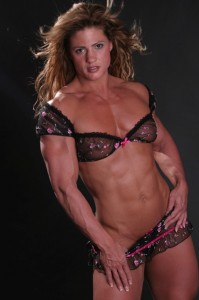 To be optimistic, LaHair hit well when the Cubs brought him up in September.  He was .288/.377/.508/.885 with two homers and 6 RBI in 59 at bats.  But it's only 59 at bats.
To be more optimistic, LaHair basically always hit in the minors.  Not just when he got to the cool Pacific League breezes of central Iowa (huh?)
His minor league averages are .295/.362/.503.  So maybe there's a chance.  Then again, he spent seven seasons in the Mariners organization and they've been starved for offense since they lost the immortal troika of A-Rod, Junior and Felix Fermin.
In other words, there's a decent chance that LaHair is going to blow in the big leagues, but some chance that he won't.  How's that for analysis?
—
Is Geovany putting both legs on the scale?
Speaking of Soto (we were, kinda), in her latest Muskbag, Carrie laments how hard it is for Soto to keep his weight down during the season.
What?  Aren't we always worried that catchers are going to wear down and shrink up to nothing during the hot summers…especially since the Cubs play "all those" day games?
Hell, Todd Hundley used to sweat off nine or ten pounds during day games.
(Then again, Todd was an alcoholic ((allegedly)) who was detoxing ((allegedly)) during the day and probably could have lost the same nine pounds passed out in front of the TV watching Maury.)
So kudos to Soto for being so diligent about not wearing down during the hot summer that he can actually pack the pounds on during the middle of the summer.  He's an inspiration to us all.  Let's all eat an entire birthday cake tonight without using our hands!
—
Blake should have seen this coming, amirite?
The Cubs waived everybody's favorite bearded bench warmer Blake DeWitt this week to make room for the great Adrian Cardenas.  It was an obvious move.  When you can add a player of Cardenas' ilk, you jump at the chance.
His ilk?  He's Andres Blanco without the glove.  Yay?
All the "experts" who have never seen him play immediately ran to the Intertubewebs and proclaimed, "What a steal for Theo!  Billy Beane has brainAIDS, and thinks he's a big movie star now that he wrote a movie about the book he wrote and had Brad Pitt play him!"  (OK, that expert would likely have been Joe Morgan.)  Anyway, Cardenas' stats from last year at AAA look solid.  He hit .314/.374/.418/.791 and he only struck out 56 times in 495 at bats.  He can play second, short, third and the outfield.
That's great.  But as someone who also hasn't seen him play, I'm less than excited about Cardenas, considering that:
a) He was waived so the A's could add Jonny Gomes to the 40 man roster.
b) He was deemed expendable by the A's because they already have Adam Rosales and Derek Sogard.
c) Billy Beane is "NOT SELLING JEANS HERE!"
d) He hit .314 in the Pacific Coast League last year.  Bobby Scales just spat out a mouthful of Nippon Ham over the pathetic-ness of that average.
But what makes this most disturbing is that Blake DeWitt should have seen this coming.  He played for the Cubs for a year and a half while wearing number nine.  Even when fan fave Reed Johnson came back last year Blake kept his number and Reed had to throw on Ronny Cedeno's urine soaked five.
But this offseason the Cubs signed David DeJesus and his large breasted wife retweeted this on  December 17:
Number 9 it is!!!

— David DeJesus (@David_DeJesus3) December 17, 2011
They gave his number away with him still in it!
I expected Kim's next tweet to be:
"Just sealed the deal for Dave's new number.  Theo can really motorboat!"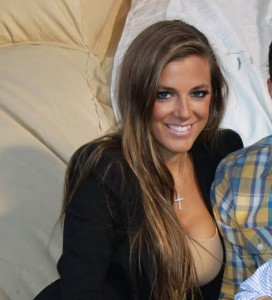 Poor Blake.  He never stood a chance.  Maybe he could have promised Theo and Jed some special attention from his mom: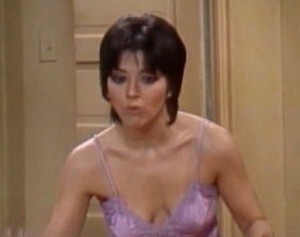 Unless the guys demanded a more recent photo and killed the deal: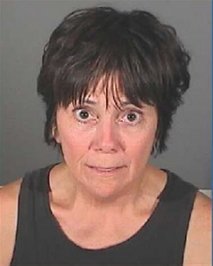 —